Home Page
Mr. Holman
6th Grade Resource Teacher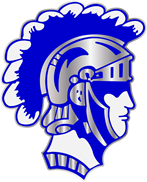 Contact Info: jholman@auburn.k12.il.us
DISTANCE LEARNING
Website Links:
No Red Ink website: NoRedInk
Daily Assignment Sheet (homework):

Assignment Sheet
Weekly Scoop:

Scoop
Easy CBM Reading Comprehension: Easy CBM
Students should have their login info. If they need that info again, email me and I can send that to you.
Office Hours:
I am available to meet every weekday from 1:30 am to 3:00 am via Google Meets . If you need help with anything, reach out to me either on our google classroom page or email me at jholman@auburn.k12.il.us . I will set up a Google Meets link for us to get on so we can get you some help.
Please take care of yourselves. If there is anything I can do, please email me at the address above! Stay safe!