Parent Involvement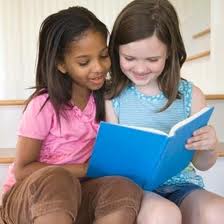 Research Shows...
How well a child does in school depends a great deal upon how parents get involved in the educational process! Your input at Auburn Schools is greatly appreciated and we value your willingness to partner with us to help students be successful.
How You Can Get Involved:
Participate in Auburn School District conferences scheduled each year.
Use Auburn School District Website and links @ Auburn.k12.il.us
Keep in contact with your child's teacher through telephone conversations, e-mail or letters to/from home.
Participate in school-based events that are intended for attendance of all families (open houses, music programs, grade level presentations)
Serve as a role model, showing your child that you support his/her education and are aware of his/her progress in school
Support your school's extracurricular activities.
Keep your child's teacher informed about events in your child's life that may affect his/her performance in school.
Discuss other ideas for parent involvement with your child's teacher and parent organization (PTO).
Parent Involvement Policy:
Parent involvement is a key component for the success of the Title I Reading Program. Communication between the parent, the classroom teacher and the title I teacher is vital to the success of this program. Parent involvement opportunities include:
District, School and Teach Web Pages
Take-Home Activities
As a parent your support and responsibility will be to make sure that your child attends school regularly.