Message from the Principal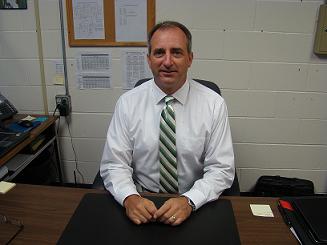 Hello:
 
My name is Mark Dudley and I am the principal at Auburn Junior High School.  I am entering my 25th year in education, 18 years as a teacher in the Ball-Chatham school district and now my 7th year as a principal in the Auburn school district. I am an Auburn native, graduated from Auburn High School, Eastern Illinois University with a B.S. in Business and Business Education, and earned a Master's Degree in Educational Leadership from the University of Illinois at Springfield.  My wife Ronda and our three sons are also Auburn High School graduates.  As you can tell, we kind of like this community!
 
Exciting things are happening at Auburn Junior High School this year.  All sixth and seventh grade students will have access to laptop computers in all core subjects.  This will enhance our curriculum, plus allow today's technology minded students to learn a way they love.
At the start of each year, many parents ask me what they can do to enhance their child's educational experience.  I always answer, "just be involved".  The best way for that to happen is communicate with your child, teachers, school secretaries, and of course me.  If you have any questions at all, please don't hesitate to call the school.  
 
If you haven't already done so, please sign up for Skyward parent access.  This is done by emailing our information technology director, Dave Scheuermann at:  Dave@auburn.k12.il.us.  Please include your name, student's name and grade level.  He will then be in contact with you to set you up with an account.  Through this access, parents can keep track of grades, attendance, lunch account information, etc.  The teacher, staff, and administration are looking forward to having a great 2012-21013 school year!
Thank You!
 
Mark Dudley, Principal